Spinook finally fought arena combat!!! My videos are uploading right now. I fought against low blow and vile ant as the true contenders, never had a chance to fight bruce or lil. soldier except in the rumble.
My first fight against Low blow was a victory for me, since all the electronics and the weapon were working fine for most of the match. Near the end, my belt came off and low blow bent the first weapon deadshaft, so i had to get fancy with my driving and throw him into the hammers to try to break something, it ended up breaking his motor mount and taking off a wheel.
Unfortunately, this was the only fight at the entire event I didn't get, because my camera battery died just before the fight.

Only one camera actually got the footage, and it was a cellphone with only half the view of the arena 

  But it was alex's phone, so he may post it.
As for the rumble, I ended up being a arena hazard since one of the wheel esc's wasn't working. Turns out thats also where most of the damage occurred.
After my first match, pretzel robotics and jim lent me an orange rx (same one they use in demise) and a 2 gram capacitor that i managed to find a spot for. Total weight: 454g.
I was probably the least prepared to repair my bot, after discovering both my spare wheel motors weren't functional, and I had no spare esc's or motor or baseplate. I basically went there with what I had.
Matches as they occurred.
I was Unplugged D: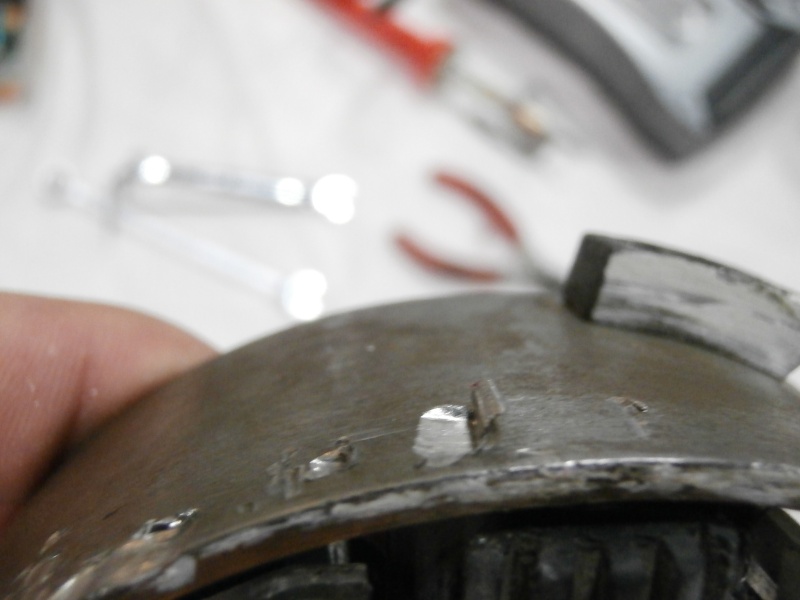 This was taken after the rumble, Vile Ant managed to chew enough shell to turn it into a mini tooth. Only possible since i wasn't spinning. 125 mph tip speed on those weapons does a considerable amount of damage.  
The polycarb baseplate also finally cracked nearly all the way after the rumble.
He also hit my tooth so many times I had to dremel out the damage to unscrew the bolts. On the other side, I had been using stainless bolts, and a hard hit against the steel arena wall caused them to nearly shear off, so now i need a big pair of pliers to wrench it loose. I'll get a pic once the youtube vids are done uploading.
SO! Damage assessment:
Shell: mostly cosmetic, nothing a dremel can't smooth out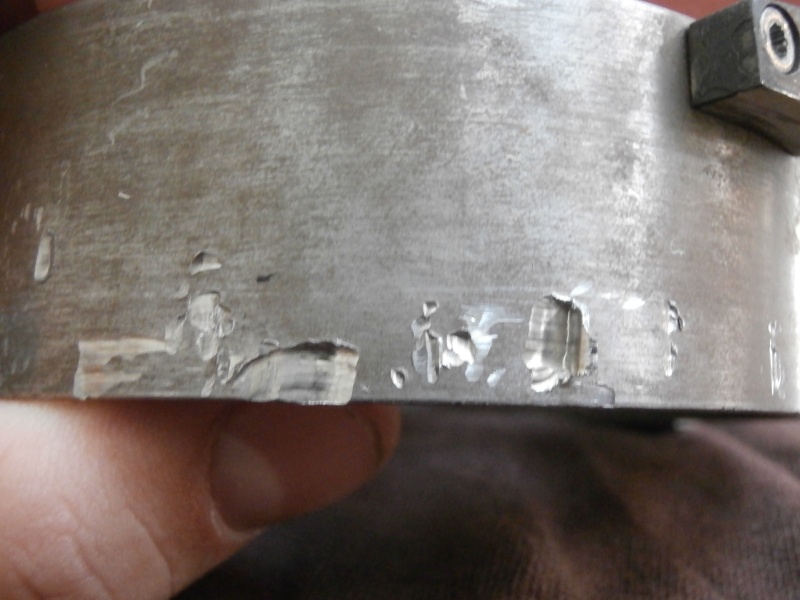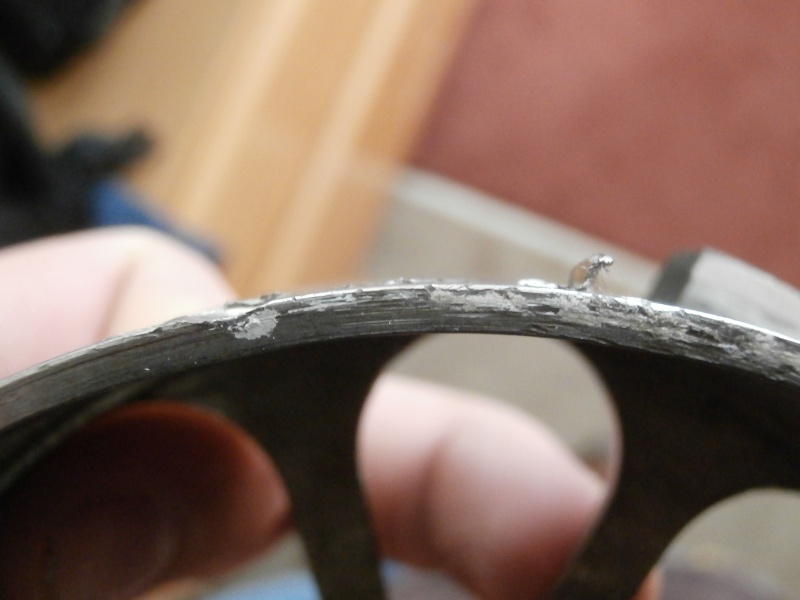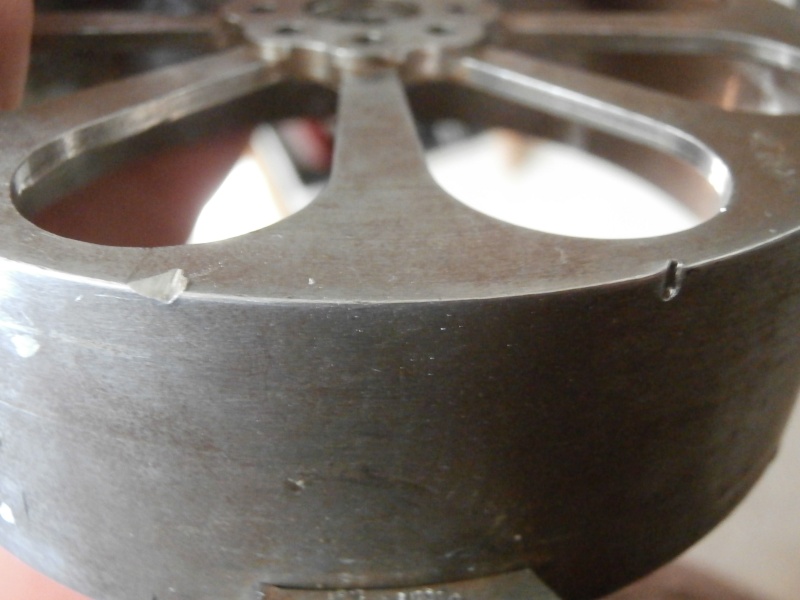 Baseplate: shock from above caused massive cracking and deformation around central hole.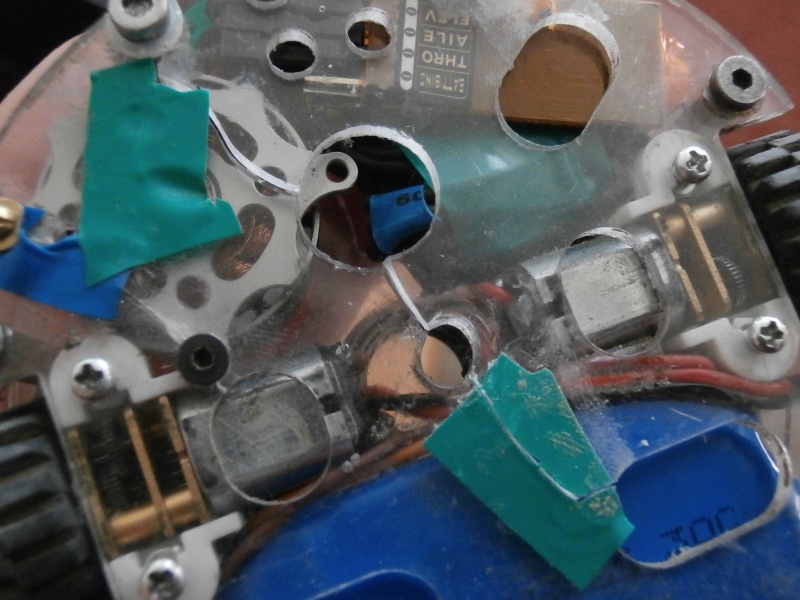 Weapon Shaft: bent 20 degrees starting just below the bearings in the hub, destroying the bottom bearing.
(29mm from the bottom of the shaft is the point where the bend occurred)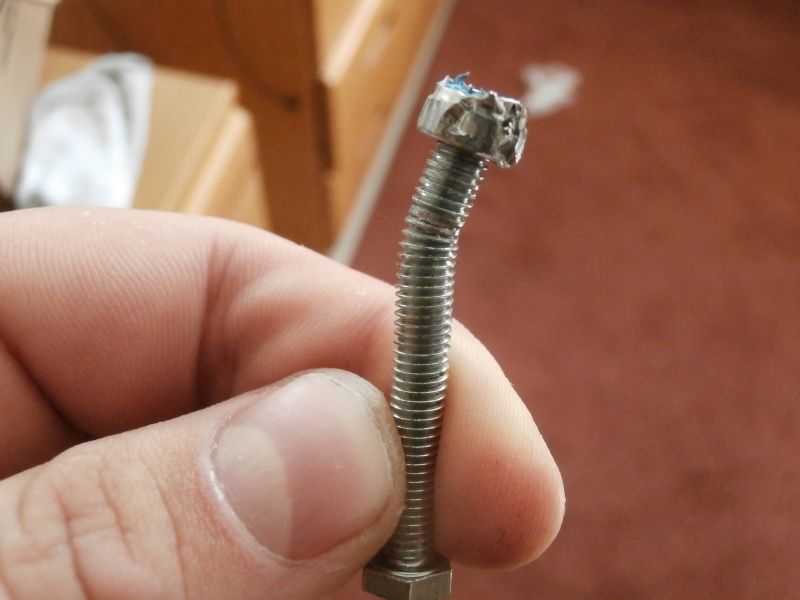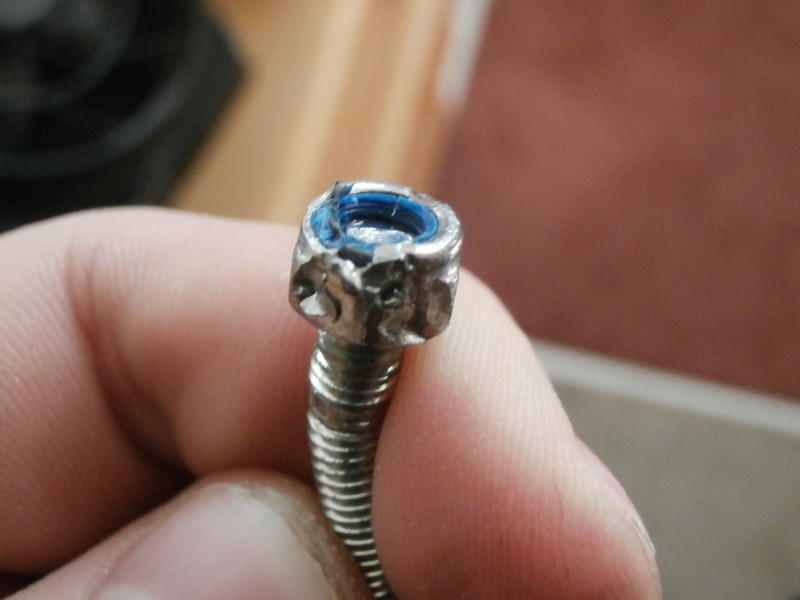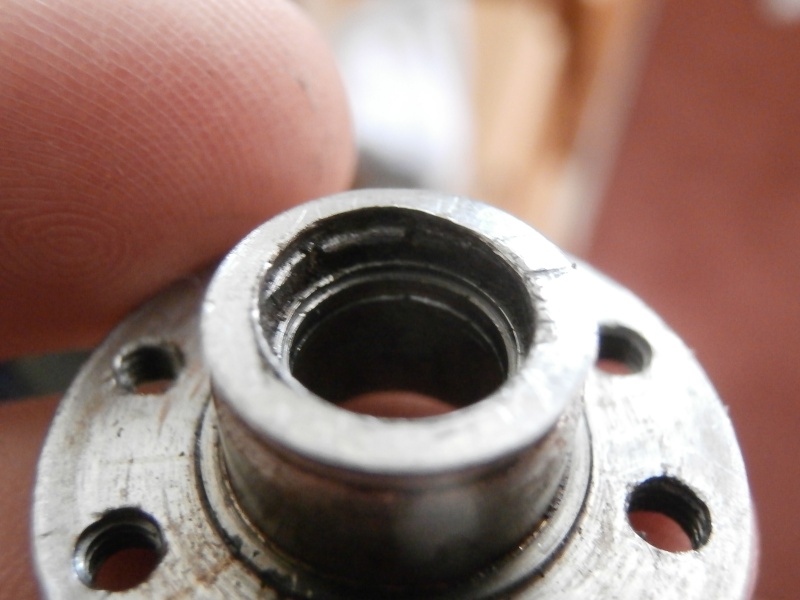 Teeth: Thwacked so many times I can't get one of em loose.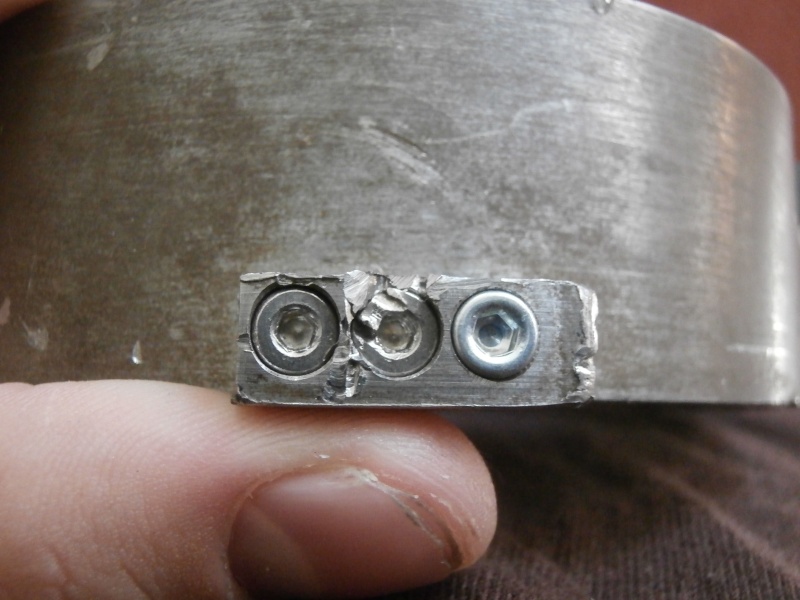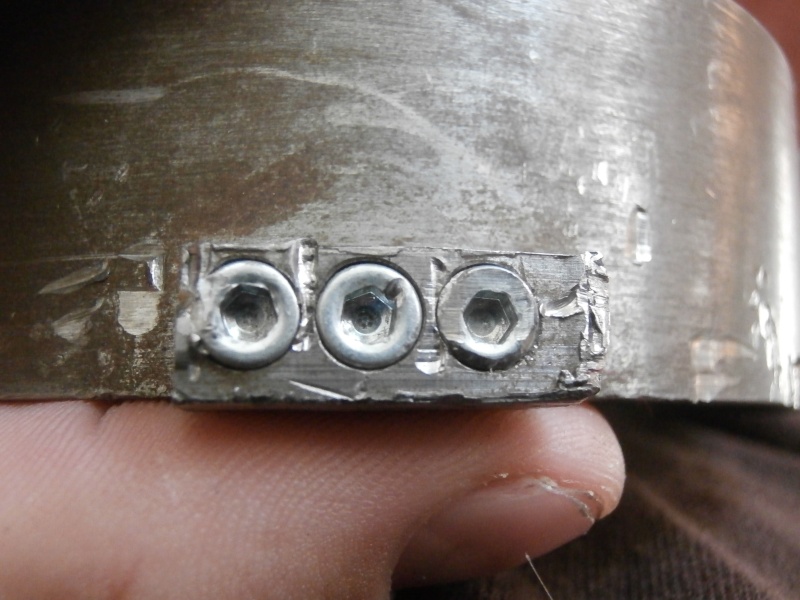 Electronics: Not sure yet, But i think I lost both my drive motors and/or esc's, and the weapon motor dislodged another magnet.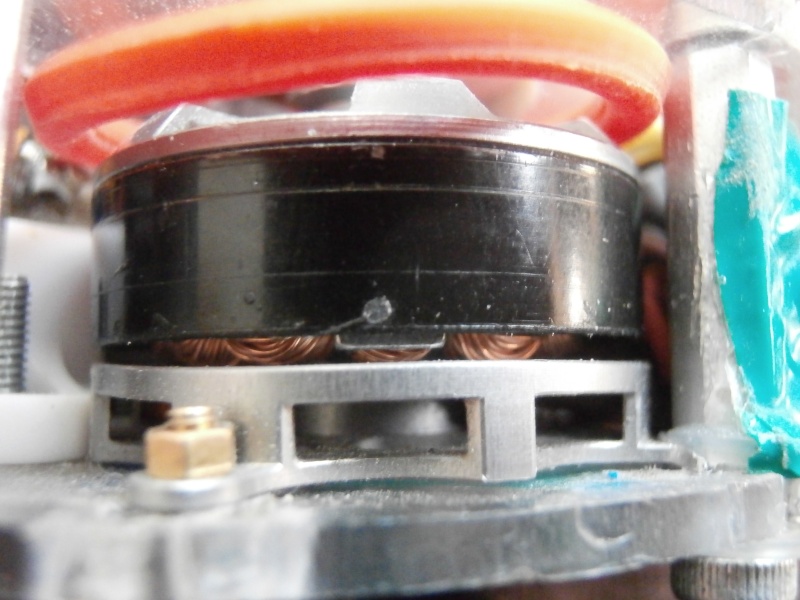 Total damages: $3 - 90, depending on severity of electronics malfunction.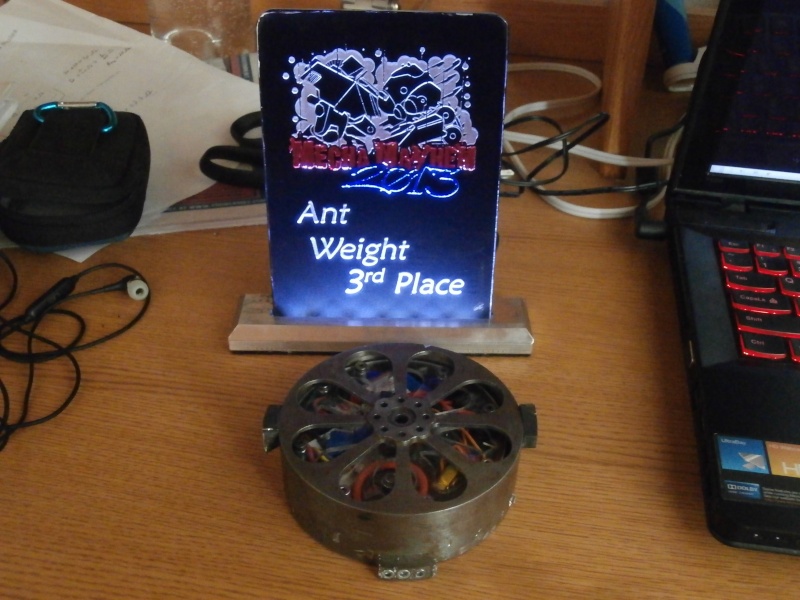 Things to fix: 


reinforced central mount on baseplate

get shell (4140 steel) hardened to N45

Make some more N45 s7 teeth milled

instead of cheap stainless bolts, find 12.8 grade steel partially threaded (no more than 5mm thread length on a 40mm m5 bolt if possible) for the main shaft

Turn down shell on lathe to balance/make weight after aforementioned upgrades.

Carry spare everything for the robot (that's $150 worth of parts)